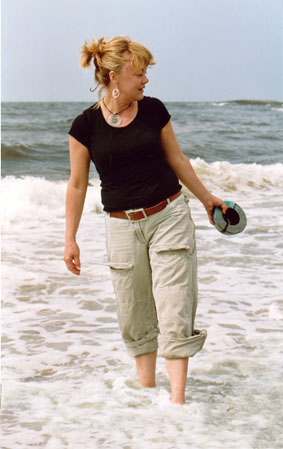 Welcome to Dreja - Ulla Örner's Pottery
The idea behind Dreja is that it is not merely a pottery studio, where I intend to do my potting. My basic concept is to establish an oasis, where people can wind down and express their creativity.
Everyone has their own reasons and aspirations: - A potter who is tired of sitting alone while potting. - Or another person who feels that Dreja would be the perfect balance to their stressful work. Dreja offers an opportunity - to share knowledge and experience with each other, - to discuss the properties of clay, form, different decoration techniques and glazes, for instance.
An added bonus for me is to be able to create and sell my own pottery and see satisfied customers in my shop. The heart of Dreja is the studio and especially the people who come here – to get them to feel comfortable and at home.
Welcome!